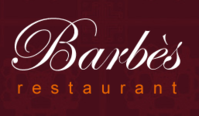 Barbes Restaurant
21 East 36th street
New York, NY, 10016
(212) 684-0215
About Barbes Restaurant
The brainchild of Omar Balouma & Abdellah Ksiyer, New York City's acclaimed Barbès Restaurant is the result of their collective restaurant experiences and North African cultures.
It is named after the famous Paris neighborhood at the foot of the Sacré-Cœur, known as a little piece of North Africa. To call their establishment Barbès is to pay tribute to the vibrant essence of that neighborhood, a melting pot of Parisian and North African culture, cuisine, music & decor.
With a menu that takes its lead from Morocco, North Africa's culinary star, and a cozy atmosphere echoing the bistros of Paris, they have managed to transport people to a foreign land.
'Our restaurant strives to bring the atmosphere of Barbès here in New York. Through our menu and ambiance we aim to immerse our clientele in the unique tastes, sounds & styles of Barbès.'
- Omar & Abdellah
View all images