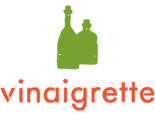 Vinaigrette
2201 College Ave
Austin, TX, 78704
(512) 852-8791
We are a chic salad centric bistro with locations in New Mexico – Santa Fe and Albuquerque and Austin, Texas. The salad-centric concept specializes in bold and delicious entrée salads. It's healthy eating that is easy, joyful and tastes delicious.
Our salads feature innovative flavor combinations and the option to add savory protein partners like diver scallops, lemon-herb roasted chicken or grilled hanger steak. These hearty and healthy creations are both delicious and utterly guilt free. A variety of delicious soups and sides, hearty sandwiches and housemade desserts complement the salad-centric menu offerings along with a variety of dinner specialties and seasonal fare.
We grow much of our organic produce on our 10 acre farm in Nambe, Los Portales, where owner Erin Wade lives. A farm in Bastrop, TX will support the Austin restaurant. We harvest each morning during the growing season and deliver straight to the restaurants. When not grown on our farm we source the best local, organic and sustainable ingredients. As one publication proclaimed, "Eating well never tasted so good!"
Our restaurants' design is contemporary and modern, yet casual and comfortable. Each space is open bright and delightful matching the bright vibrant flavors and colors of the salads. And from April to October, elegant back patios offer intimate and secluded options to dine. Take-out and Vinaigrette catering is available, as well as the services of our hard-to-miss chartreuse food truck Mini Vinny.
View all images