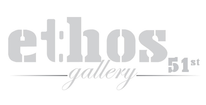 Ethos Gallery 51
905 1st Avenue
New York, NY, 10022
(212) 888-4060
Ethos Gallery on 51st, is considered by many as Manhattan's finest Greek restaurant. Featuring truly authentic Greek cuisine, with entrees priced between $25 and $38. The menu boast an impressive selection of seafood as well as a few meat and poultry options.
Ethos, gives the impression of dining by the beachside and offers a feast for your lips and eyes. We welcome you to dine with us. "Ya Mas" (To our health).
Our Partner Restaurants
Please visit our new restaurant, Pathos Cafe | 932 East 1st Avenue, and Kyma in Roslyn, NY if you're visiting Long Island.
View all images